You'll find us at booth 685 at Coverings.
Our Quartz slabs are Large-size, affording spectacular effects once installed.
Our Whites are among the brightest whites on the market, appreciated by thousands of customers.
We offer hand-made as well as machine-made designs offering greater realistic aesthetic choices.
Drop by, we're sure you'll find great opportunity and advantages with us!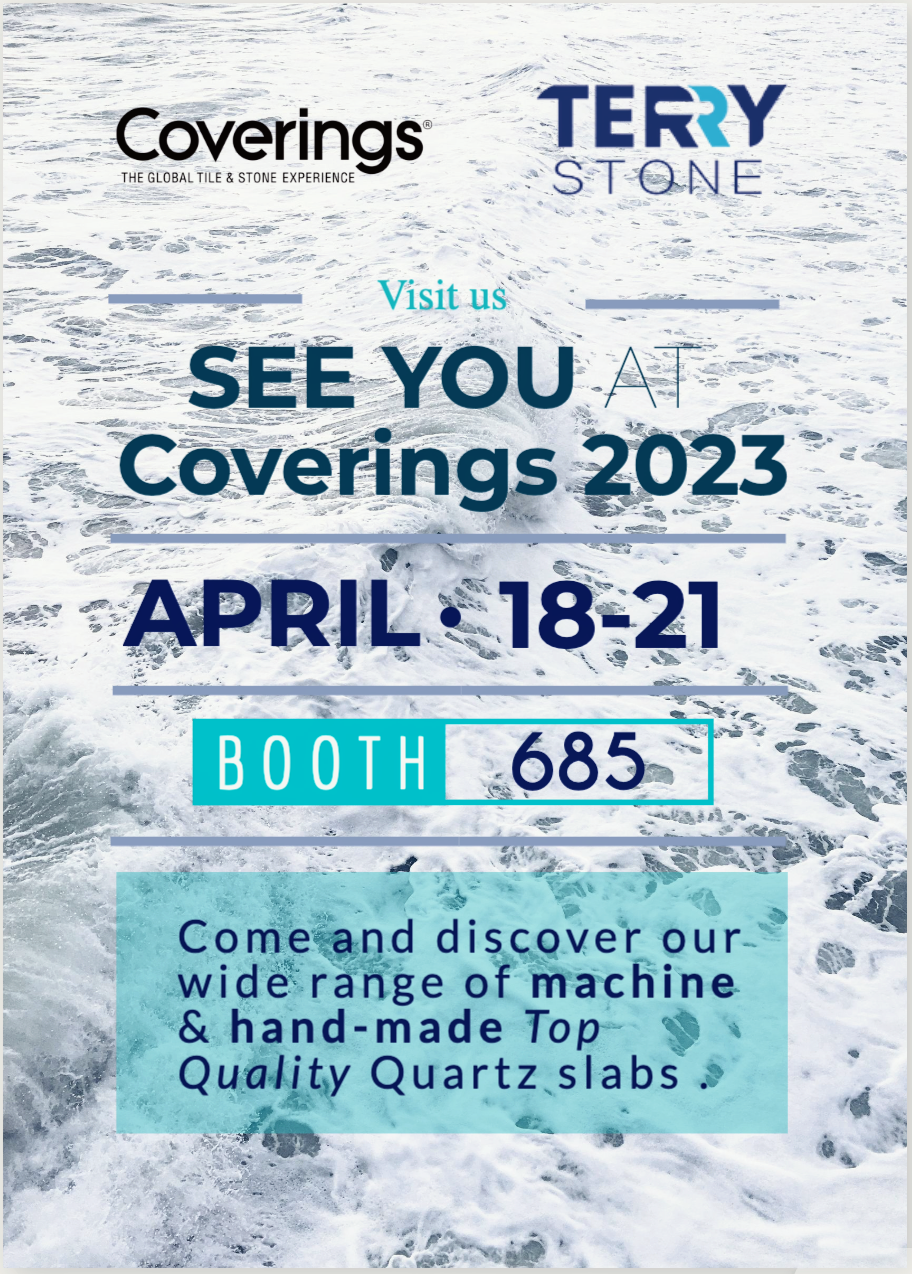 ---
Post time: Apr-14-2023